The Domain Name System (DNS) is a distributed, hierarchical system that provides a method for identifying hosts on the Internet. DNS uses alphanumeric names called fully- qualified domain names (FQDNs) instead of using numeric IP addresses that are difficult to remember.
The entries in the DNS Settings section are as follows.
Entry
Description
Domain name
The domain name of the WebTitan Cloud appliance.

DNS

Server(s)
The IP address of the Primary

DNS

server and the IP addresses of any secondary

DNS

servers for the appliance. The primary

DNS

server should be the fastest

DNS

server accessible to the appliance. Click Add to add each IP address.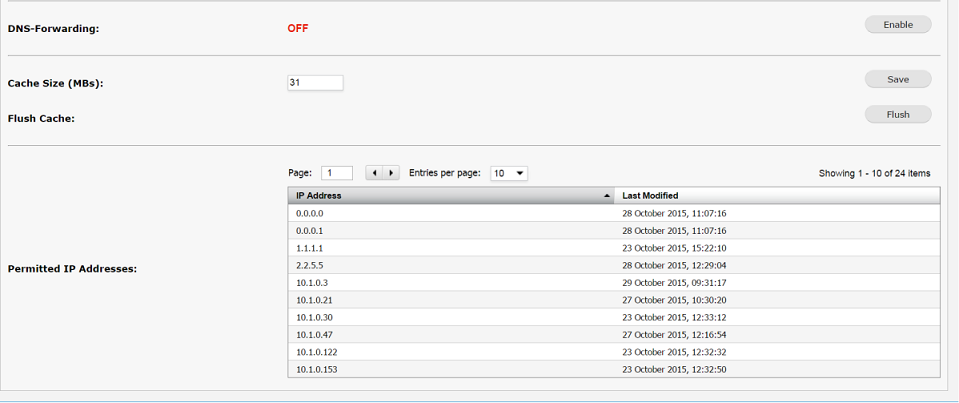 Entry
Description

DNS

Forwarding
Use this to enable or disable

DNS

forwarding on the

WTC

appliance.
Cache Size (MB)
Here we specify the size of the cache we wish to be stored on the

WTC

appliance. The default value is 31MB.
Flush Cache
The cache can be flushed by clicking on the Flush option in this section. You will be notified by a status message when the cache has been successfully flushed.
Permitted IP Addresses
This will display the list of IP addresses that are currently accepted by the WebTitan Cloud appliance. When a new IP address is added it will be appended to this list.
Feedback
Thanks for your feedback.