URL filtering: WebTitan for Service Providers filters website URLs into 53 predefined categories such as social media, news, pornography, gambling etc. The system contains over 500 million website addresses in 200 languages, each sorted into the predefined categories. Combined with cloud based look up users get highly accurate and flexible filtering based on the website's content.
Malware & phishing protection: Protect your client's network from malware and phishing attacks with WebTitan's categories of malware protection. WebTitan will block access to compromised websites, malicious websites, spam based websites, and spyware.
Flexible policy creation: Using WebTitan for Service Providers you can easily allow your client to create and manage their own policy to protect their users.
Policy exceptions (Cloud Keys): WebTitan for Service Providers allows the administrator to create exceptions to the general internet policy. Known as Cloud Keys; they can be created instantly and allow the user to bypass a policy rule. Each Cloud Key can be created for single or multiple users, controlled by time or date.
Reporting: Customers have access to a full suite of predefined reports on user or group activity. Real time browsing activity can also be viewed.
Web based user interface: WebTitan for Service Providers can be securely accessed online which allows the customer easy access to manage their policies and generate reports.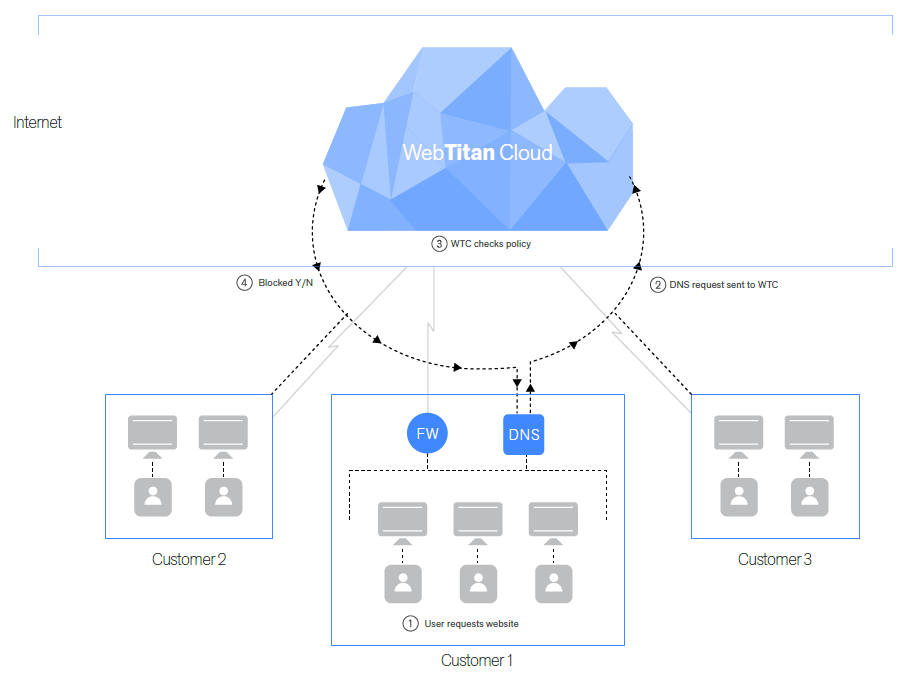 Feedback
Thanks for your feedback.