When WebTitan Cloud intercepts an SSL connection, it presents a fake server certificate to the client browser. The client browser will issue a security warning to the end-user because the browser does not trust the issuer used by the WebTitan Cloud. This warning does not occur if the issuer root certificate used by WebTitan Cloud is imported as a trusted root certificate in the client browser's certificate store.
The CA Certificate dropdown shows the root CA certificate which is currently in use by the proxy. The Available Certificates table lists all available certificates.
To view an existing certificate, click

in Options.
To download a certificate, click the download icon in Options.
To delete a certificate, click

in Options. To generate a new certificate, click New.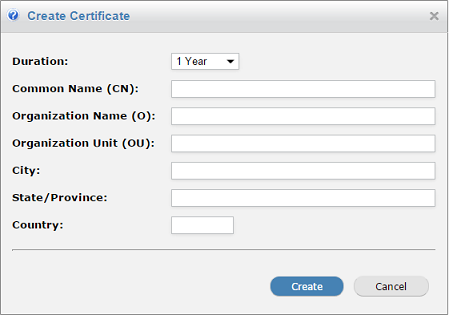 Feedback
Thanks for your feedback.